Gonna be pretty lazy with the film news this week, so pardon the kid. Some follow-up about the Oldboy remake that Stephen Spielberg and Will Smith are looking to put together. One of the writers from
I Am Legend
, Mark Protosevitch, has signed on to pen the film, and in the cop out portion of the news, Will Smith told
Film School Rejects
that the rights that Spielberg acquired were for the original Oldboy manga and not the Chan Wook Park film. So no need to worry about Smith and Spielberg having to go anyplace outside of their respective comfort zones, but it's a cop out as most people who know about the manga (and I'm willing to bet this includes Smith and Spielberg) were brought to it from the movie. So you know the movie's going to be in mind when they undertake this.
The Playlist
(a really cool blog where they focus on movies from a music standpoint, particularly the involvement of music supervisors on a film) reports that
X-Men: First Class
is going ahead, written by Josh Schwartz, a writer responsible for
Gossip Girl
and
The O.C.
. Ladies and gentlemen, I can't and I won't stand for this. I'm not a huge stan for the X-Men, as a fictional universe it's got plenty of problems, and if this were called
X-Men: Year One
,
Young X-Men
or something else original, I wouldn't bat an eye. The problem is that they're taking the name for the movie from one of the comic books that actually get the X-Men concept
right
.
Written by Jeff Parker, the stories all center around all the OG members of the X-Men in their first years as a team. It cuts out all of the fat out, the super complicated plotlines, the contrived angst and just concentrates on fun stories. Gets the whole growing up different thing down, with a lot of classic comic book action (in a good way). I know it's early, but I have a feeling we're going get a lot crappy music, pretty white kids with problems and lukewarm super-power effects. Kinda like a movie that's dropping this weekend that I'll get into in a second. Anyhow, go cop the
First Class books
at your earliest convenience, 'cause not only do you get great stories up front, you also get adorable backup features by folks like Colleen Coover. As an example, here's Marvel Girl dealing with some baby ducks:
Click for full size.
If the movie contains this, I take back everything I said.
If you haven't already seen them, there's some nice trailers out this week:
The Wrestler
,
Coraline
to name a couple. Two more caught my eye this week: The Wilson Yip helmed
Ip Man
a bio-pic about the man that trained Bruce Lee in Wing Chun. Donnie Yen stars in the lead.
The second is for a Blaxploitation homage/spoof called
Black Dynamite
. There's really nothing I can say that the trailer doesn't do perfectly. Go
here
to peep the NSFW trailer, and to learn more about the film. The one-sheets in particular are pitch perfect.
Huh. Not quite as lazy as I'd planned. Well, now I'll leave you with what is the first installment in a series:
Why 'Let the Right One In' kicks 'Twilight' in the Teeth.
When sunlight hits vampires in
Twilight
, this happens.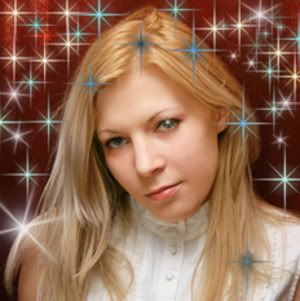 When sunglight hits vampires in
Let The Right One In
, this happens.
Have a good weekend, folks.